Responding to Your Questions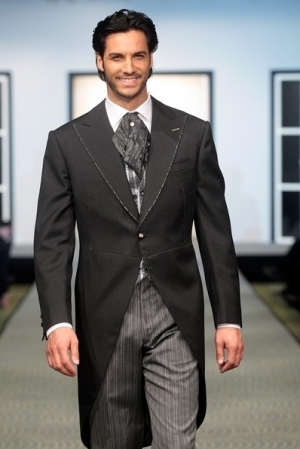 How long with my order take?
This depends greatly on the particular garment requested. We strive to complete your order as soon as possible, without, however, any compromise in attention to detail or quality. Will there be trial fittings before delivery?In most cases one trial fitting is more than sufficient for any necessary modifications. Once you choose the type of fabric, pattern and finish, we construct the garment and we are normally able to proceed after one fitting.
What about the price of the garment or tailored suit?
It is generally believed that the cost of a custom made garment is excessive – however it is much lower than what you believe. Prices depend mainly on the type of fabric, the choice of embellishments, the type of construction of the garment, etc. All this is offered at prices still below those of a high level "off the rack" garment purchased in store.
What types of fabrics are available to choose from?
We have a vast assortment of fabrics available to choose from, coming various prominent collections. The customer is then chooses according to his taste from the best producers. The wonderful experience of choosing with one's very hands the fabric of the garment is blended with wisdom and experience of the tailors advice.
Can orders for special garments be made?
We are available to, and take great pleasure in, talking and advising on any and all particular details of the garment: the color of the covers, the number of slits, stitching, the type of buttons and how to express your personality and your style. For example, after the creation of a pair of trousers, is careful attention is given to the color of the inner belt, the type of lining, the hinge, the type of buttons, the hook, the height of the flap. We find joy in giving superior attention to detail.